MOBILE MASSAGE SERVICE TO HOTELS, VILLAS AND BOATS IN LANZAROTE

You can also come to our magical space located on the sea in Playa Blanca or in the heart of Playa Honda.
We work with organic oils and creams, only with Lavender essence.

Lavender is a natural painkiller for the nervous system, helps relax the mind, and is very useful for cases of stress, anxiety or depression. It is also good to fight the pain of low back pain, migraines, arthritis and even insomnia.
Our
Massages
Relaxing Massage
Zen Dream
It will help relieve muscle pain, relax the nervous system, improve blood and lymphatic circulation, as well as restore the internal balance of the body.
Full body
Reserve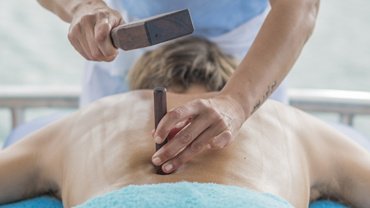 Relaxing Massage
Tok Sen
It is a method of massage that of prestige, generates a frequency capable of reaching the deeper muscles, it is very effective to relieve old pains, fluid retention and at the same time very relaxing.
Full body
Reserve
Special Massage
Sport Deep Massage
Deep tissue massage to relieve pain, muscle overload and release accumulated tension.
Full body
Reserve
Special Massage
Traditional Thai Massage
Refreshed with a very dynamic combination of pressures and stretches.
Full body - Made in futon
Reserve
Special Massage
Foot Reflexology
Deep relaxation, improved blood flow and self awareness, helps eliminate blockages and tension.
Full legs
Reserve
Our essence
Lavanda Zen
Our specialty, based on the philosophy of Ayurveda, works full body with hot Ayurvedic oil that combines the three vital energies (Vata, Pitta, Kapha) and is suitable for all types of Dhosa.
We work head and face massage, belly, reflexology and handtherapy.
Combining soft, deep and active techniques achieving the balance of energy.
Very relaxing and energetic at the same time.
Reserve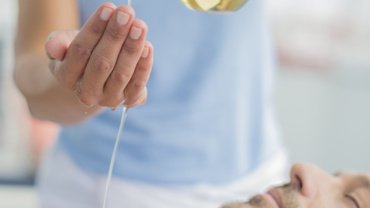 Our essence
Ayurvedic massage
This massage is done with HOT oil. Another of our specialties, ABHYANGA+SHIROCHAMPI it is an Ayurvedic massage of the head, face and whole body, the work is carried out Following the anuloman direction and also on the marma points to achieve a balance between body, mind and spirit.
Reserve
Special Gift Card
Reserve your gift card now!
Give well-being, give health.
Playa Honda
Exclusive for residents
* BENEFIT FROM A 25% DISCOUNT ON ALL MASSAGES
*ONLY THE MASSAGES WILL BE ENJOYED BY RESIDENTS
*MANDATORY TO PROVE THAT YOU RESIDE ON THE ISLAND
*IF YOU WANT US TO GO TO YOUR ACCOMMODATION, YOU HAVE A SUPPLEMENT OF €5 PER MASSAGE